here's some of my onesies for sale now in my etsy shop.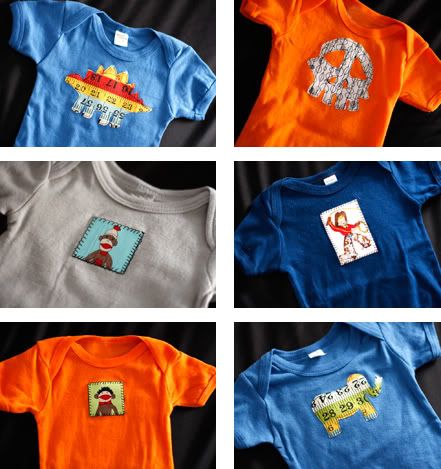 i was surprised by all the interest i've gotten in the onesies i've made for my little z man. so here ya go! a fresh batch available now in my shop!
please let me know if you'd like to order one in a certain color etc..
i'll try to get some girl ones made up soon!