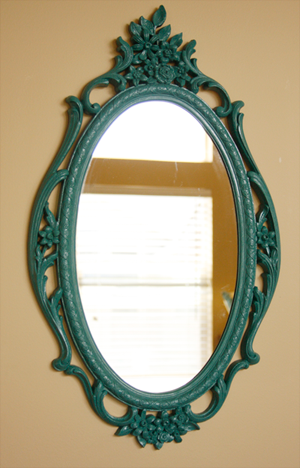 one of the projects i've been working on the past little bit is re-painting my old gold mirror. i've only been meaning to do this for well over a year now… at least i got to it right?
i love how it turned out! too bad a few days later i decided to change the color scheme of my family/kitchen area… darn it. i think i'll keep it anyhow and find a new one to paint my new colors.
i'll be sharing the rest of my recent projects soon!