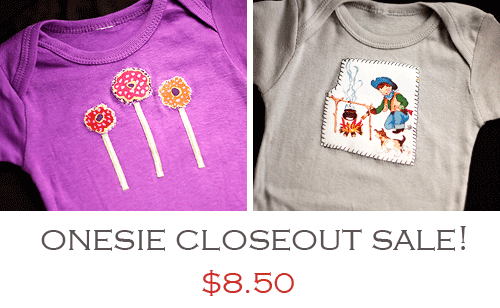 so, remember when i used to sell the onesies i make? well, i guess i kind of stopped making around the time my little z man grew out of the onesie stage.
anyhow, i have a few left over and i am closing them out in my shop at a great price! along with my jewelry sale!
check them all out here.