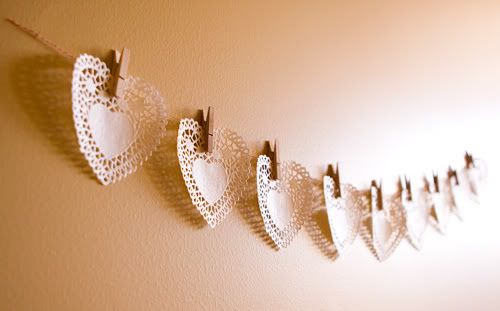 i haven't had a lot of time to put together any time consuming valentines crafts this year. [see last year here + here]
but, i did find these cute little paper hearts in the $1 bin at target, and i already had the mini-clothes pins and bakers twine. so, a minute later i had a little decoration! a few hearts strung on red bakers twine with clothes pins. couldn't be any easier than that..
oh, and if you are wondering where to buy bakers twine. i sell it in my shop. click here.