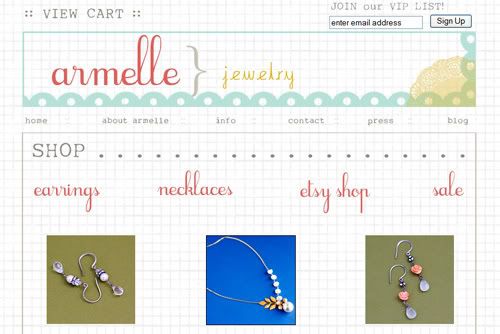 i've been working day and night the last little bit trying to change the design and layout on my jewelry website. and, finally… i am almost done. you wouldn't believe how much junk i had to clean up out of my site. years worth i had no idea was still there. but, i'm sure glad that is done. and, things should be running a lot smoother now, so that is good.
i still have to set up the earrings to be able to go to the checkout page. they should all be up for purchase by tomorrow, i'm hoping!
in the meantime, take a visit. let me know what you think.
www.armellejewelry.com