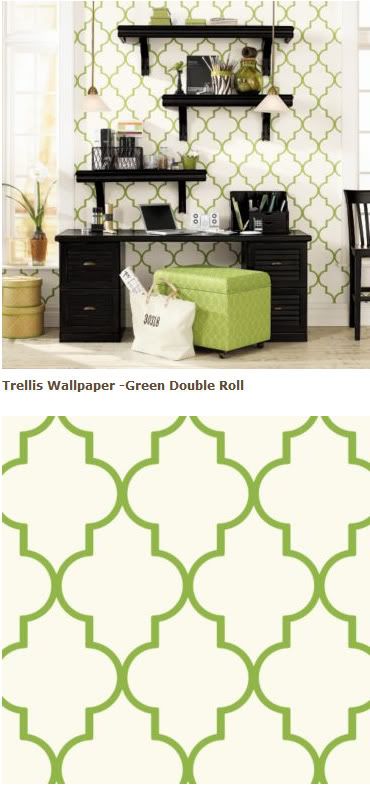 i'll admit, i'm a wee-bit obsessed with this trellis wallpaper in green.
i'm thinking of putting it in one of our bathrooms, or new guestroom?
as you can tell from my last few posts, i've got home decor on the brain.
with baby girl on the way, i'm getting a little antsy to get our basement finished, which husband promised will be ready on time. well, i sure hope so. but, we'll see. i'm very ready to get things together. as, many of you preggo mom's may relate. cross your fingers for me…. please!