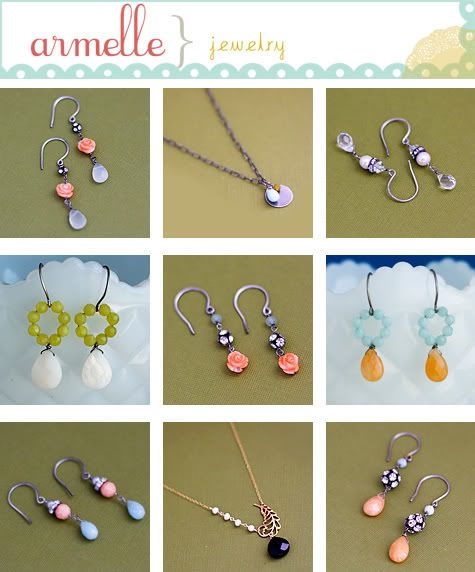 after loads of work, armelle jewelry website is updated with loads of new goodies!
check them out here.
*just to clarify. i have a website, and an etsy shop. i usually put most of my pieces on my website and reserve etsy listings for one of a kind items or sale items. but, feel free to check them both out!
oh, and p.s. if you want an armelle jewelry button, you can get a new one with the link on my left side bar. oh, and another p.s. will you let me know if my website looks ok on your internet browser. i know people with internet explorer 6 may have a problem with the transparent images. [you should upgrade to internet explorer 7] but, i'd love to know if anything looks weird.. thanks!