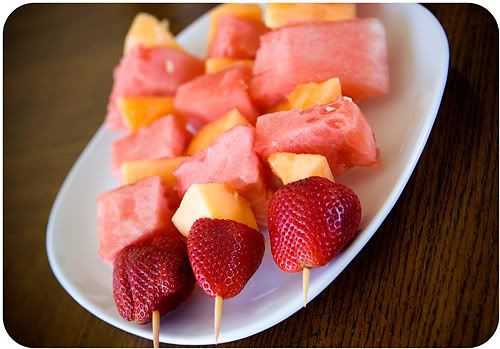 monday is memorial day, and that means that BBQ season in full force.
but, sometimes it's hard to find new dishes to bring to your get together.
making fruit kabobs is simple, fun, and let's face it.. everyone likes eating things off a stick.
just cut up your favorite fruits and place them on a skewer. you'll impress all the BBQ goers with no effort at all!
enjoy!