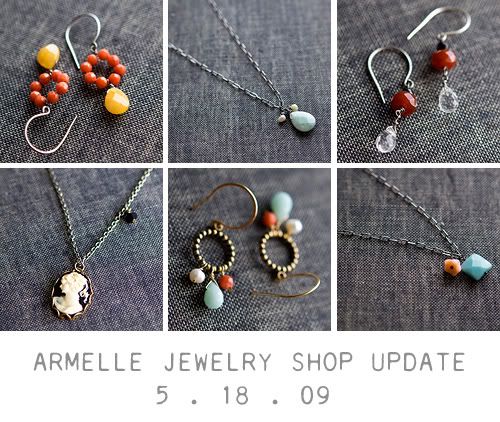 many new items have been added to the armelle jewelry shop.
… and many more to come. keep checking back. [it takes forever to list items…]
thanks to all who have ordered so far! this is my first time listing many items on etsy. but, it looks like that is what everyone prefers. so, here goes nothing. my website is still available to order from as well.
click here to view all the new items!