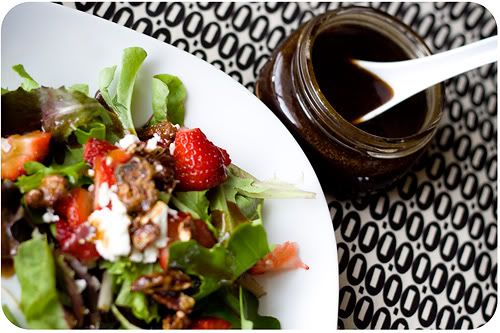 i'm a big salad eater. especially in the summer, i eat salads for lunch and dinner.
my current favorite salad is something with mixed greens, a cheese, a fruit, and a nut..
you can check out my latest post over at the zupas blog for my favorite balsamic vinaigrette recipe.. it's super tasty and super easy to make!
check it out here.