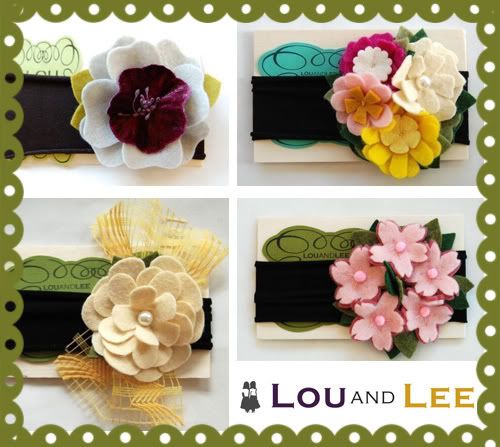 i have received so many questions on where i get my headbands for little norah.
i have attempted to make a few, but all the really cute ones i have bought from my friend ann's etsy shop called lou and lee. her shop has been closed the last few months since she just welcomed a new little one too, but good news! she just re-opened her shop today. there might not be as much in stock for a little bit as she eases back into opening her shop, so get them while you can!
click here to view more.