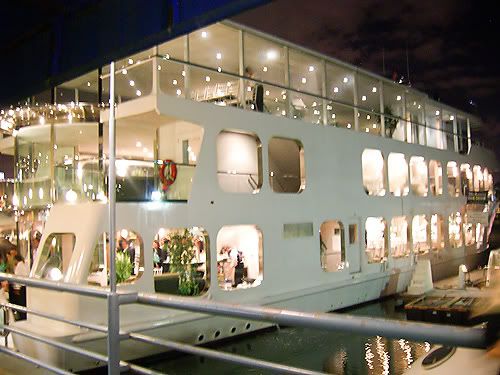 i'm back from california.
we had a great time at my cousins wedding and reception on the newport harbor!
of course we ate way too much vietnamese food, as evidence from all the empty plates.
i could seriously eat bánh bèo all day. the picture below is the best one i could find on the internet .. of course i inhaled mine before i got a chance to take a picture]. it's just about my favorite dish in the world. it is little steamed rice cakes with shrimp, scallions, and fried pork skins on top. with a whole lot of fish sauce. my mouth is watering just thinking of it. i will seriously give a prize to anyone who can tell me where to get this in salt lake city. i still haven't heard of a place that sells it here.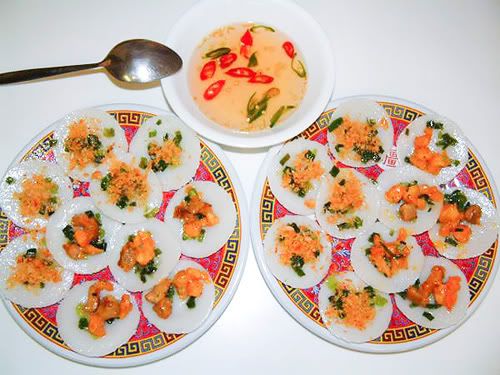 anyhow, i hope to be back to blogging some lovely things soon.
my little norah was sick while on our trip to california, and upon returning i brought her to the doctor only to find out that she has an ear infection and RSV. yuck. my doctor didn't even want to test for it since he really didn't think she had it since she wasn't too bad, but i asked him to anyway and sure enough she tested positive. luckily she's been doing really well. let's just hope it doesn't get any worse. and, of course my little ezra has just started to get a runny nose and cough tonight. wish me luck that they will be on the mend soon.
see ya soon..