i always find it interesting how people organize their bookshelves.
as for me, i'm terrible at it.

here are some tips from real simple.
try arranging the shelves with solid color items for maximum pop.
fill the shelves with favorite family photos and heirlooms.
style with unexpecting items, like an eye catching antique or statue.
organize a colorful collection of found objects.
everything doesn't have to match.
find a few striking objects for an interesting display.
paint the interior of the book shelf a few shades darker than your wall color.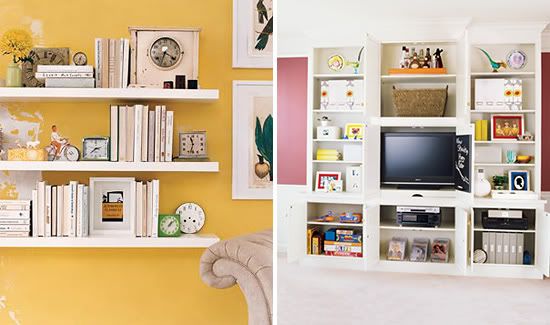 see more tips here.
{photos via real simple}