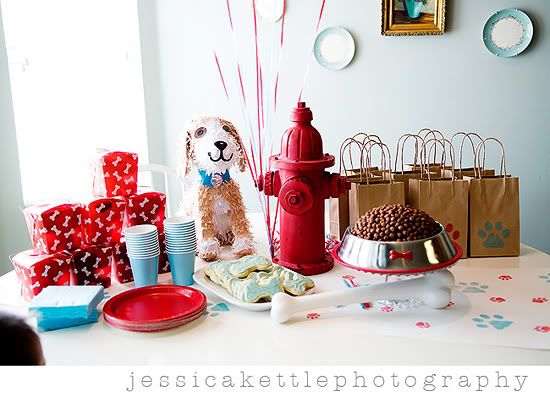 my good friend, and amazing photographer, jessica kettle put together this darling puppy party for her son max's third birthday. he loves puppies, so the ideas just stemmed from there.
she got extremely luckily, and basically planned and bought everything for this party within a 24 hour period. how nice is that!?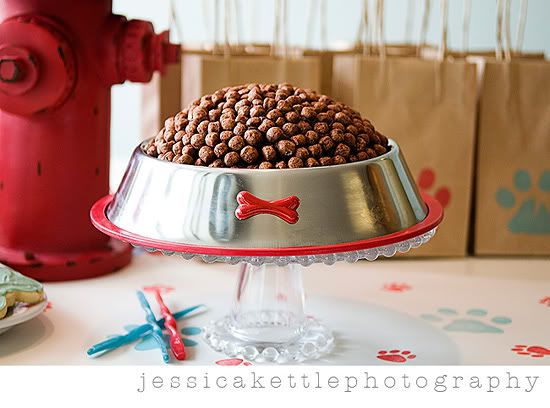 jessica had a great idea to make a cake that resembled "dog chow." she cooked the cake in a glass bowl, then turned it upside down, frosted it, then added coco puffs and put in in a real dog dish she got at the pet store! brillant!
each guest got a party favor bags full of "puppy goodies!" and, the kids got to play puppy games like fetch, and even eat their cake on the ground without silverware like puppies. i was in california for the party, but my little ezra went, since he and max are bff's, and he had a blast! what a darling party!for more pictures and details about the party, click here.
and, be sure to check out jessica's amazing photography skills here.