wow! i can't believe it's been two and half years since i've made any freezer paper stencil shirts. they really are so easy to make, and fun! i actually found myself in my studio with some free time on my hands. sadly, this hasn't been the case around my house lately. so, i decided to take advantage and make a few shirts for ezra that i've had planned to make him for a while.doesn't my little ezra look handsome in his new shirt we made? he was thrilled to help paint his new shirts, and has been proudly showing them to everyone.here's a little DIY, in case you aren't familiar with making freezer paper stencils.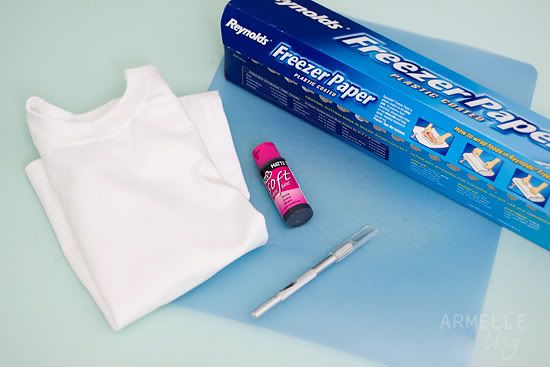 what you will need:
-freezer paper
-plain shirt
-exacto knife
-cutting board
-pattern or picture you would like on your shirt
-fabric paint, found at any local craft store
-cardboard- to put inside the shirt when painting
step one: place/tape pattern you would like to cut out on top of freezer paper, make sure the shiny smooth side is down [that will be ironed to the shirt later]. or, you can just draw your image on the paper side of the freezer paper.
cut the image out with an exacto knife on a cutting board. note: the parts that will be painted is what you cut out.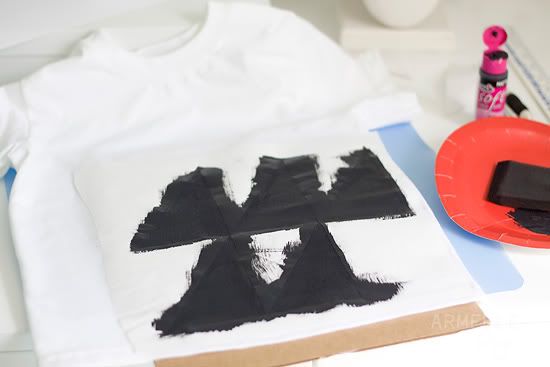 step two: using an iron on a medium setting, iron your freezer paper to your shirt where you would like your image to appear. next, paint in the open areas with paint colors of your choice. note: i liked using the foamy paint brushes the best. it is best to go up and down in a nice even coat.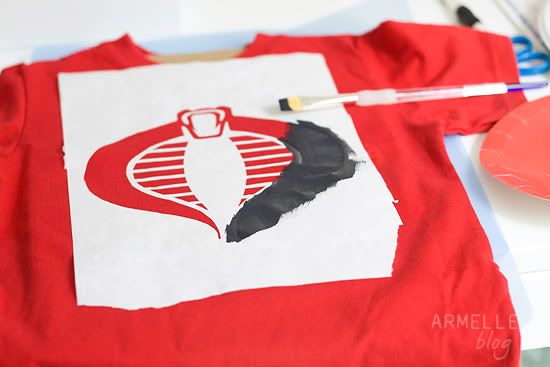 step three: this is the hardest part. don't touch it after you've painted it. as much as you would like to see the finished product, you have to let it dry over night. at least 12 hours to be sure it has completely dried. next, carefully peel off the freezer paper, and voila! you have a new fun shirt!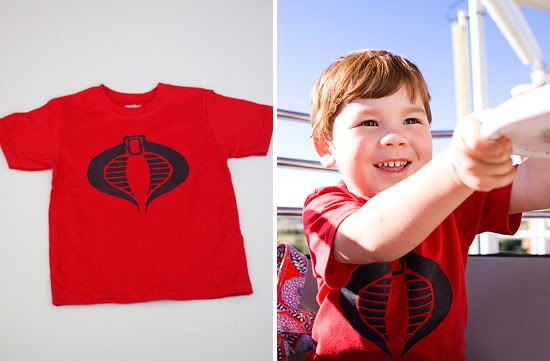 let me know if you try this, and if you have any questions!