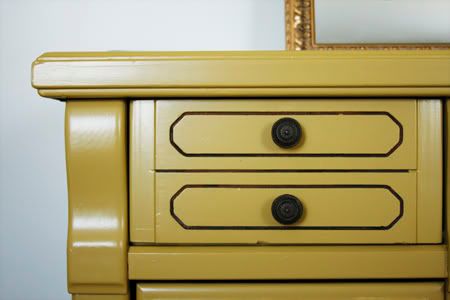 here's a sneek peak at the not so new, but improved dresser i refinished last week. you should have seen it before. it was my parents dresser growing up, and i inherited it after i got married. it's been around the block, but i'm glad i could save it to use for a while longer. i'm kind of into the using existing things.. i guess it's my thing i can do to help save the environment and use old things instead of always buying new things. anyhow, i'm loving the color! i also have a gold frame i'm going to hang above it, but i can't decide what color to paint it? or just keep it gold. let me know what you think. i was thinking a green or burnt orange? we'll see.
hopefully i still have pics of the before dresser. such a difference.
so glad i found out to only use sponge brushes to make it so smooth. thanks to my friend at four chairs! click here for some of their finishing tips.