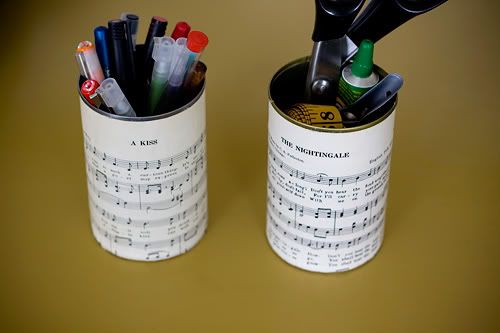 i made these pencil cups a while back out of some tin cans and vintage music paper.
it made for an easy little project, and i did a little "recycling" while i was at it.
super easy to make.
materials needed:
*tin cans [any size, small tuna ones would be cute for paper clips and whatnot!]
*vintage music paper [or any paper you prefer]
*scissors
*modge podge glue
*sponge paint brush
just cut the paper to size and glue it on the can with modge podge. go over the top of the paper to seal it on good and let it dry.
now you have some catch all cups! and, you helped save a can from the landfill!