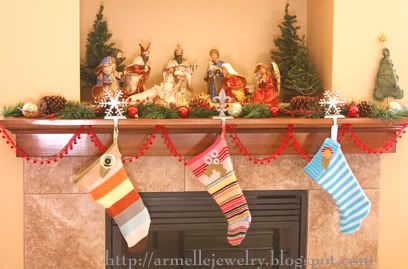 wow!
can you believe thanksgiving is over, and it is already almost christmas?
i'm definitely in the "making a list" mode here.
i also have to make a new re-cycled sweater stocking for norah, our new addition this year.
hopefully i can find just the right sweater at the thrift store.
'til then, here's our stockings i made from two years ago. i loved making these from old sweaters i found!