just wanted to first thank all of you who showed up at the beehive bazaar last weekend!
it was crazy packed on opening night.
barely room to walk since the room was filled with all you handmade supporters!
so, thanks again to all who bought my jewelry! i will be updating my shop with new pieces soon as well.
……….now, onto christmas decorations.
here's a few pictures of some christmas things i worked on last year. yes, last year, because i don't have my decorations up yet. yes, i'm a huge slacker. but, really i've had about a million things going on and i feel very overwhelmed at the moment. so, here's to hoping that tonight is the night to decorate the tree as a family.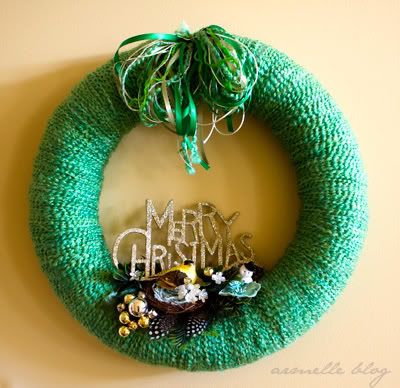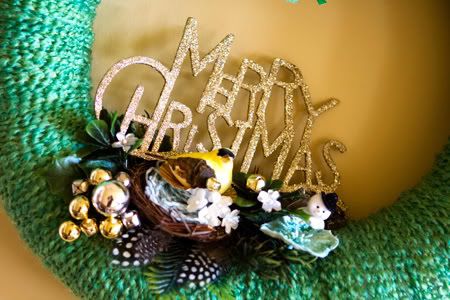 here's a fun yard wreath i made last year. it was such a buggar to make, but i really love how it turned out. winding and winding yarn for hours. after all that craziness, i decided to do it again. (sometimes i don't know what i'm thinking.. )
and, i did one in white chenille.
*my wreaths were inspired by katie runnels yarn wreaths. click here for a tutorial. (it's nice she posted the tutorial on her blog now, i had to go out and by the issue of craft stylish to get it)

oh, and last but not least.
my small christmas village i made using craft paper houses. i painted and glittered them to death. i ran out of time to put on more embellishments, so that is to be this years project.
wish me luck!