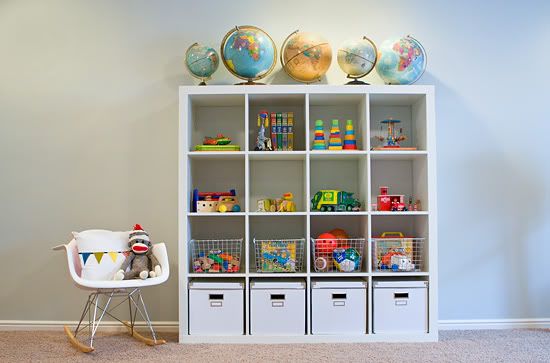 as i said before, we just finished our basement.
i'm still organizing and trying to get everything in its place.
over the weekend we finally were able to get to ikea to pick up an expedit shelf to organize all of our toys. it was fun for me to finally put up all my globes i've been collecting over the past three years. i also was able to pick up a modern rocker that i've been wanting forever. [thanks caitlin!]
i quickly threw all the toys up on the shelf. so, i'm sure it will change a bit, but it's really nice to have it all in one area. now, if it would only stay organized. but, with these two kids… that's just not going to happen.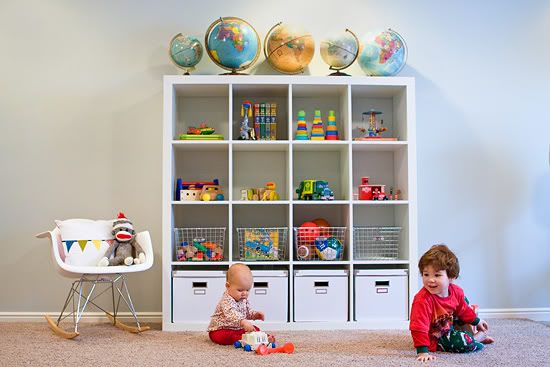 oh well, can't have it all right?
as far as other things going on, i'm in deep party planning mode for ezra's party this weekend.
i've been re-labeling just about everything.


caitlin sent me over a label from her son's party last year that i tweeked a bit to match ezra's party, so that really helped speed up the process!
i'll share more pics of the planning tomorrow!