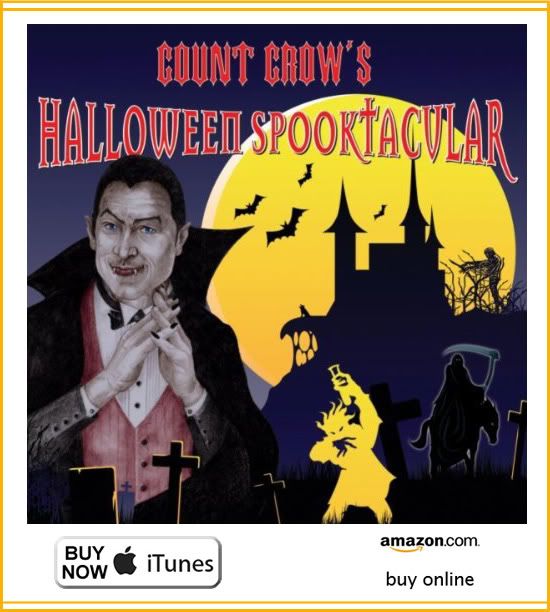 *******comments are closed! thanks for entering ******************today i have a fun giveaway for you, and perfect timing for your big halloween party.count crow is giving away one halloween music cd of his halloween spooktacular for one of you readers!please be sure to leave a comment on this post by sunday, october 10th at midnight for a chance to win!the rules
1. head on over to count crow and check out the halloween music.
2. leave one comment per reader by midnight on sunday, october 10th.
3. the winner will be announced on monday october 11th.good luck!