halloween is really becoming one of my favorite holidays!
there are so many fun things to do with your children, and who doesn't love seeing little ones get dressed up?
as much as i'd love to throw a big halloween party this year, my schedule just isn't going to allow it.
but, i thought i'd share with you a few of the halloween party ideas i've had cooking up in my head, and show you what i would be doing if i were throwing a party.
so, consider yourself invited.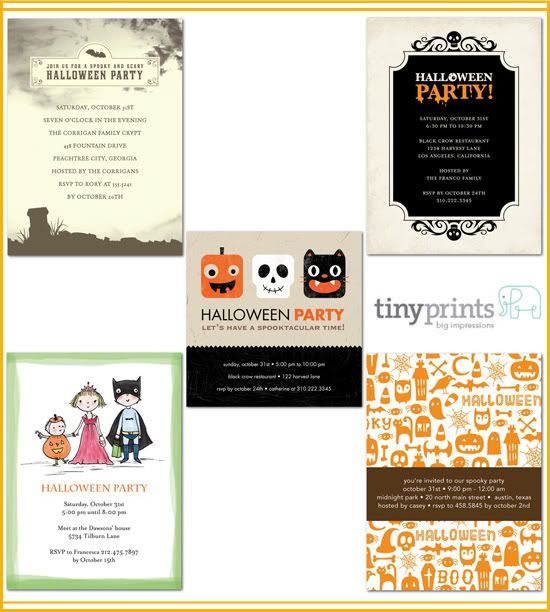 i love the new halloween invitations from tiny prints. they recently recently re-designed their website and added some great designs!
the best part is that you just order them for as little as 99 cents an invitation, and they show up, letting them do the hard work!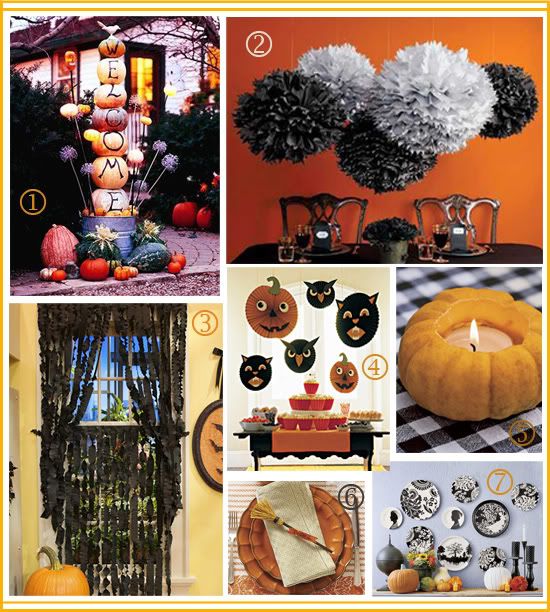 some great DIY's!
1. welcome pumpking tower
2. hanging pom poms
3. crepe paper curtains
4. folded paper hang-ups
5. pumpkin votive holders
6. broom stick place cards
7. black and white silhouette plates [click here to make]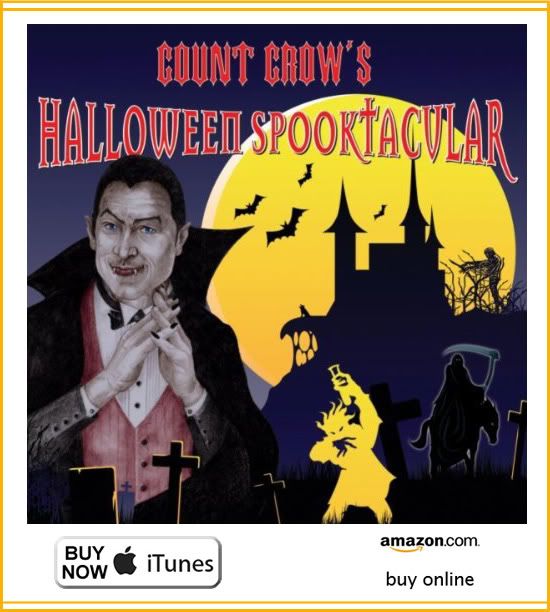 i think music is such an important factor for a good halloween party. if you walk into a party that is silent, people begin to feel a little awkward. but, if you walk up to a halloween party hearing some good halloween music pumping, then that changes everything.
i was recently introduced to a great halloween cd with a variety of halloween music, from disco to rap, by count crow. the music is great for a kid or adult halloween party, and a portion of the proceeds goes to helping kids with cancer.
click here to listen and purchase the cd on amazon, or download the tunes from itunes.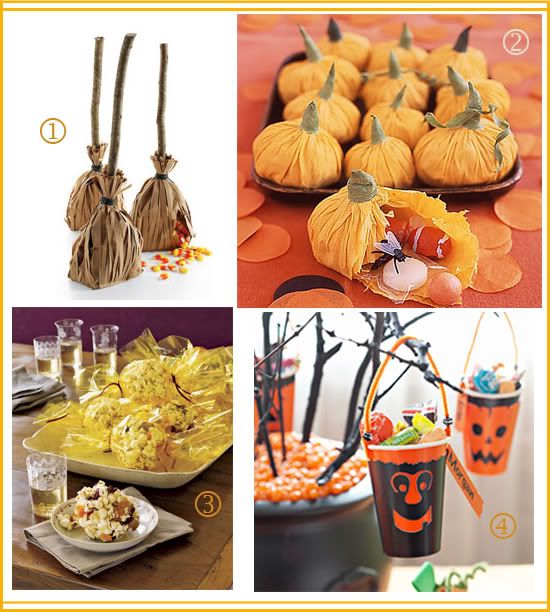 1.witches broom favors [i made these for this party, loved them!]
2. pumpkin favor pouches
3. sweet popcorn balls
4. ghoul favor cups
so, there you have it!
i hope you had fun at my party, and were able to get some fun ideas for your upcoming halloween bash!
be sure to check back tomorrow for a great giveaway!!
**this was a sponsored post by count crow halloween music
if you are interested in a sponsored post, please contact me for rates.